I recommend this pistol!
Posted:
Wed Jun 14, 2017 5:47 pm
Bought this yesterday, and took it out this morning shooting.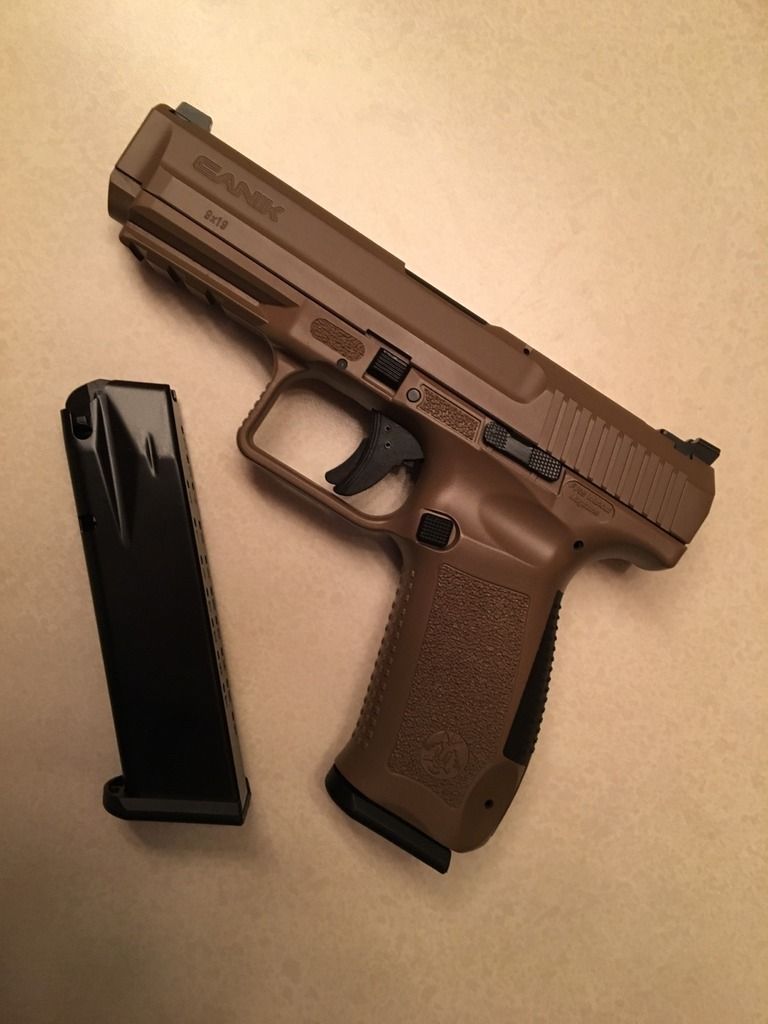 Wow, those Turks can build a gun....at least this one anyways! All the accessories it came with is awesome. I got it for 349+tax, NIB. At 30-35 feet, it shoots ragged holes, no matter what ammo it shoots. It is a Canik TP9sf, and I am pleased as punch with it!