This is my first time posting here so if this is the wrong section, I'm sorry
So with the weather being nice some friends and i went shooting and i figured i'd break in the CPX2 everything went well for about the first 300 rounds that we all shot from it then we ended up having a casing jam while ejecting and noticed when the casing was ejected another bullet was pulled up and pushed down into the chamber thinking nothing of it as the bullet tip was only pushed forward we tried to removed the magazine but it wouldn't budge we had cleared the jam and removed the bullet from the barrel with live rounds still inside.
Later on that night i loaded the gun as i always do for home protection well i accidentally made it hot before i wanted too so i went to eject that around in the chamber and it did it again, This time it pushed the bullet/casing into the barrel and my magazine was locked in place it wouldn't disengage until i pushed the bullet back to where i could get it out.
Any of you guys have this issue before? I've asked around and not many people have.
This is a picture of the actual jam before i cleared it.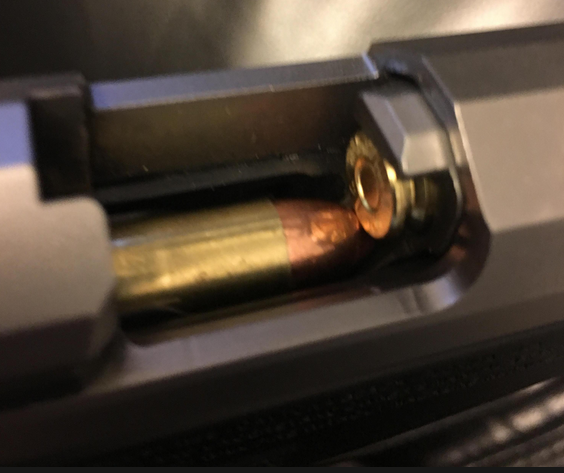 Thanks for an help