I've always liked knives and things of the sort but recently I started working on my EDC and so here are my 2 favorite parts of it so far.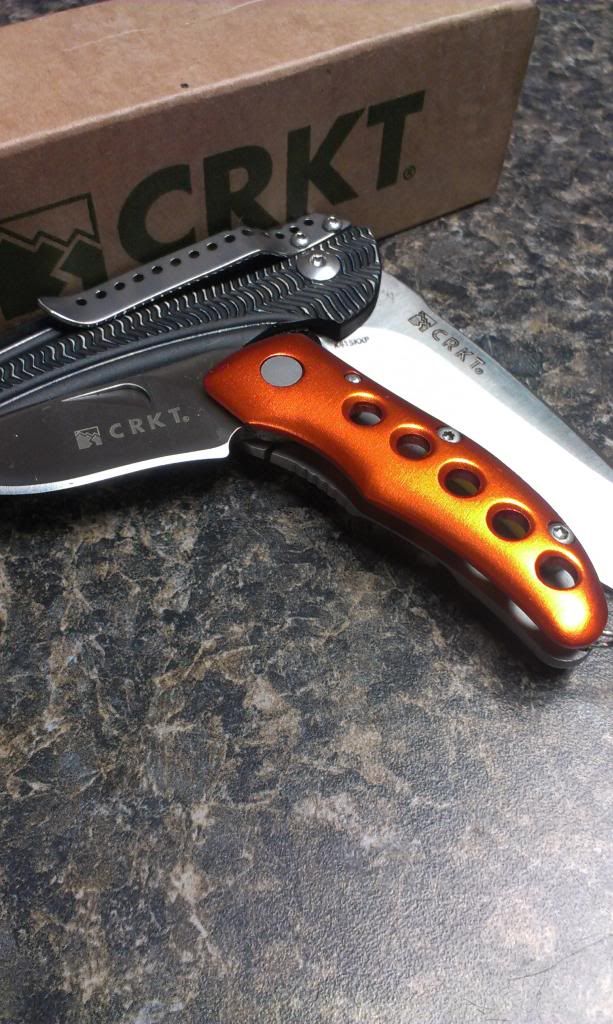 CRKT Ripple (walmart version). Razor sharp. Got this for christmas from the wife and I love it. Then shortly after I ordered the CRKT Shrimp. Nice key chain knife, almost as sharp as my ripple. I wish it opened like the ripple, or at least had a thumb stud.
Next on my list is some spyderco.