For the short story scroll down to the pics.
My daily carry is a highly customized P2000sk with a lightened LEM trigger. (It's basically a 4 lb long trigger pull each time)
I purchased a CPX for a deep cover replacement because of it's VERY small size, yet it's something easily manipulated and still feels sturdy enough in my hand. I don't care much for for mini-pistols. (I fired a friend's Ruger LCP and even being a .380 the thing tried to jump out of my hands no matter how securely I held it. This makes follow up shots horribly inaccurate or comparatively time consuming) This brought me to the CPX. I understand being a budget pistol that it isn't going to be perfect but the trigger was a challenge. The worst was part the over-travel. Once the sear would break, there would be almost a 1/4" of over-travel with virtually no resistance. Going from pulling a 9lb trigger to instantly a 0.5lb trigger makes for some very jerky motions no matter how controlled the trigger press. This also increases the reset distance substantially.
I didn't like the idea of a set screw in a custom trigger that would have to be extended so far to make up the slack so I looked for an alternative solution. Instead of putting a set screw on the trigger, I put one in the trigger mechanism itself: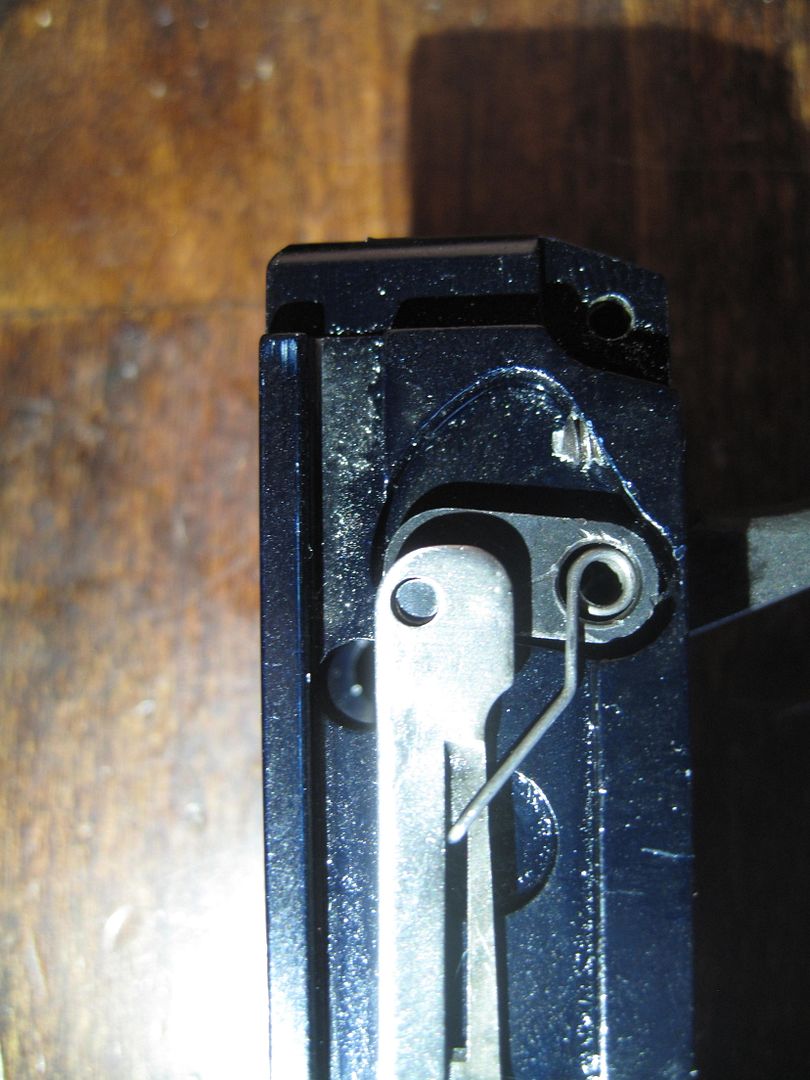 The set screw is adjusted so that the over travel is only just barely past the sear break point resulting in a reliable setup that can now be used with remarkable precision and control. Range test coming soon.